2010.12.2
Grandstream Networks GXV3140 IP Multimedia Phone can use skype now from new version.
You can make call to any skype with pc or smart phone.

2008.11.26
The Shimaya venture festival is held in the Osaka industrial creation pavilion on coming December 4 and the fifth. Please comes to our booth, and we will sincerely wait.


2008.11.4
In American presidential election, the Republican National Committee selected Grandstream ? and now, more than 5,000 of the company's GXP2020 enterprise SIP phones are being deployed at poll centers across the nation.


2008.10.1
Core Computance Co LTD started the sale of Grandstream's new BudgeTone201 and GXP280.


2008.9.30
The sale announcement of new BudgeTone201 and GXP280 of Grandstream networks Co. introduced Nikkan Kogyo Shimbun dated September 30.


2008.8.25
Core Computance Co LTD started the sale of IP telephone system introduction set "TLAMP Mini start pack".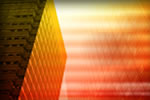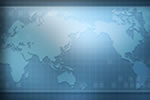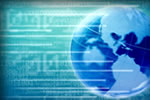 Our mission is to bring effectiveness to the business world by shorten the distance of time/space and contributes to the next generation IT Technology.
Core Computance Co.,Ltd. believes that IP communication should be easy to use and be more popular.

Easy to use IP communications better than hand made IT!
IP MultiMedia phone GXV3140 Free video call by Skype

Grandstream's GXV3140 IP MultiMedia phone is Easy & Free
GXV3140 combines best-in-class technology to enable free video and voice calling worldwide with just one simple step: plug-in by using Skype or IP video talk.
The GXV3140 allows you to keep in touch with friends and family around the world as well as information that impacts your daily life without interruption, any time of day.
≫ Make free voice and video calls upon installation
≫ Enhance your productivity and reduce your travel costs
≫ Access real time information through an integrated web browser, RSS feeds of weather/news/stocks and internet radio
≫ IM with Yahoo/MSN/Google
≫ Access to Yahoo Flickr web photo album, alarm clock, calendar, games, music ring tones
≫ A full-duplex speakerphone and popular voice codec support ensure best-in-class telephony features
Accessory: Wireless Adapter

More information
For
Philipino
Please call under

Noel Sacaguing(Japan)

Hapi24 (Manila office)

Hara.Rizza(Japan)